C J Plumbing & Heating Inc.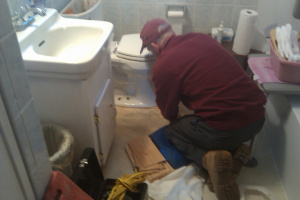 C J Plumbing & Heating Inc. has been East Bridgewater's premier residential plumber since 1984. We offer a full range of plumbing and heating services designed to ensure the full functionality and safety of your systems, and we're committed to providing the finest service to every customer.
Plumber in East Bridgewater, MA
As a homeowner, your plumbing and heating systems put in a lot of hard work to keep your family healthy, safe and clean. That's why, when something goes wrong—whether it's a leaky faucet, a burst pipe, a water heater that's not doing it's job or a system that simply no longer keeps up with the demands of your family—you need a plumber in East Bridgewater, MA who can provide effective solutions. C J Plumbing & Heating Inc. has been that trusted plumber to countless area residents for over 30 years, and we're dedicated to diagnosing and solving the plumbing and heating problems that affect our customers.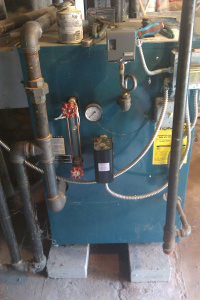 Since our founding in 1984, C J Plumbing & Heating Inc. has specialized in providing residential plumbing and heating services, including repairs and installations as well as remodeling services for kitchens and bathrooms. C J Plumbing & Heating Inc. is a member of numerous professional organizations, including the National Association of Plumbing-Heating-Cooling Contractors, Plumbing-Heating-Cooling Contractors of Massachusetts, the Southeastern Master Plumbers Association and the South Shore Plumbing & Gas Inspectors Association. When you need experienced, highly qualified plumbers in East Bridgewater, MA, here are just a few reasons to turn to the team at C J Plumbing & Heating Inc.:
We are a full service residential plumbing and heating company.
We've been a family owned and operated small business in East Bridgewater, MA since 1984.
We specialize in plumbing and heating services—including installations and repairs—as well as bathroom and kitchen remodeling services.
Our owner is a licensed master plumber, and we are members of many respected professional associations.
Our rates are competitive and transparent.
---
Areas Served
Proudly Serving East Bridgewater MA, and surrounding areas, such as:
West Bridgewater MA
Bridgewater MA
Avon MA
South Easton MA
Norton MA
Taunton MA
East Taunton MA
Middleborough MA
Pembroke MA
Hanover MA
Norwell MA
South Weymouth MA
Abington MA
Brockton MA
Easton MA
Halifax MA
Hanson MA
Kingston MA
Lakeville MA
Raynham MA
Rockland MA
Whitman MA